Today i fished with Squirrelblue - we opted for the Mid Severn, it was a bad mistake and we should have tried elsewhere......
We arrived on the first beat to find the river in good condition, it was fairly clear and a good height - first impressions can be deceptive!
We fished some lovely looking pools, pools ive never fished before - they screamed Grayling and Chub - but after 2hrs not a tap, no interest, no rises, nil, zilch, nowt....
We also bumped into a couple of Trotters who had no fish either - they said that they had experienced their worst Winter fishing ever!
We walked a good 1mile, and didnt see a single fish - and with the sun casting long shadows as we walked the banks i would have expected to see some fish dart for cover.
So we moved, we debated a trip to the Dee or the Banwy - but stuck with the Severn - and abeat further upstream.....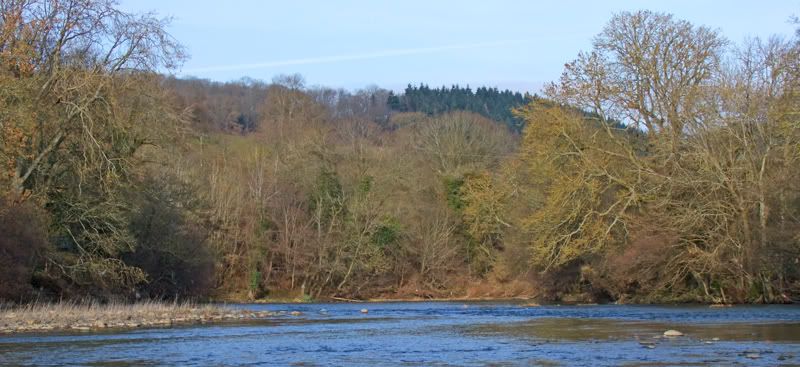 It was a promising start - 2nd cast and a fish.....followed shortly by another....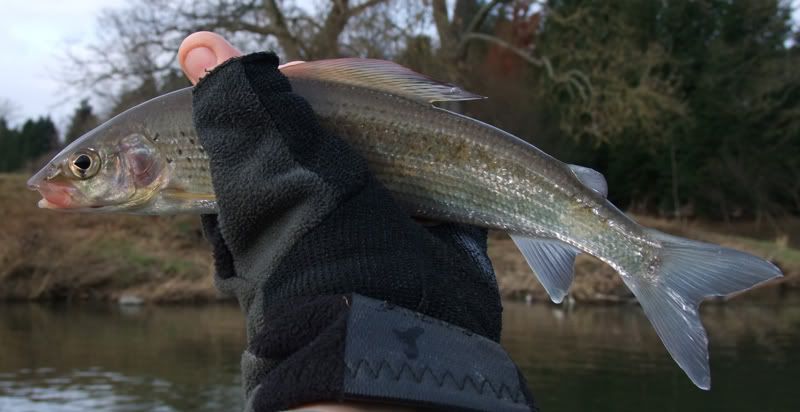 Then a few fish started to dapple the surface rising in a slack run...after a change to the Stimmy i had a few more....including the best of the day for me.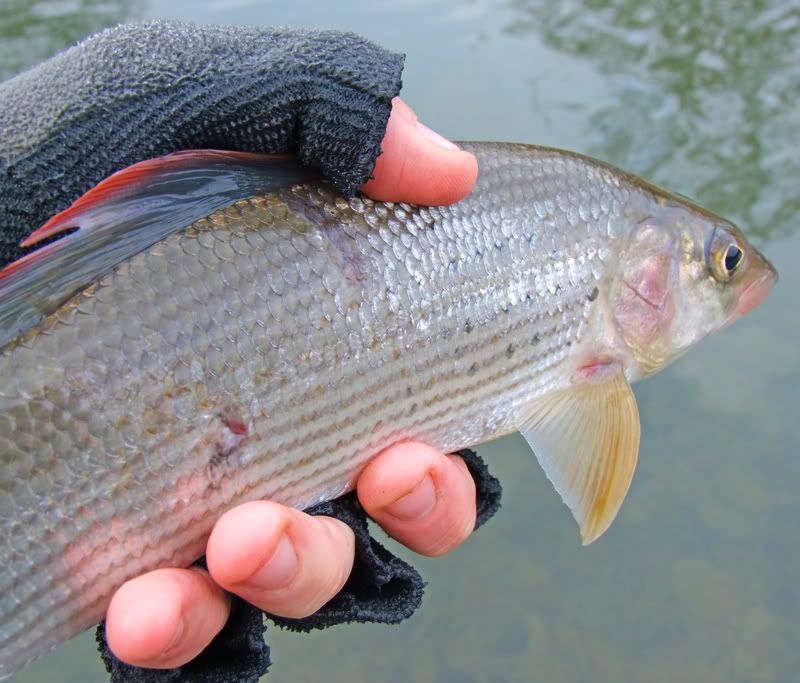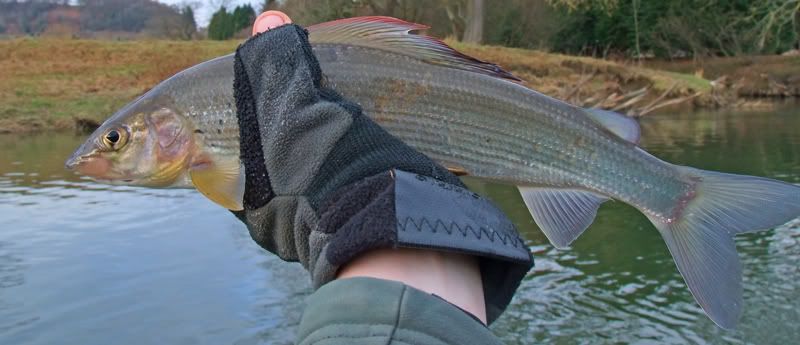 and finally and wait for it a 60mm fish.......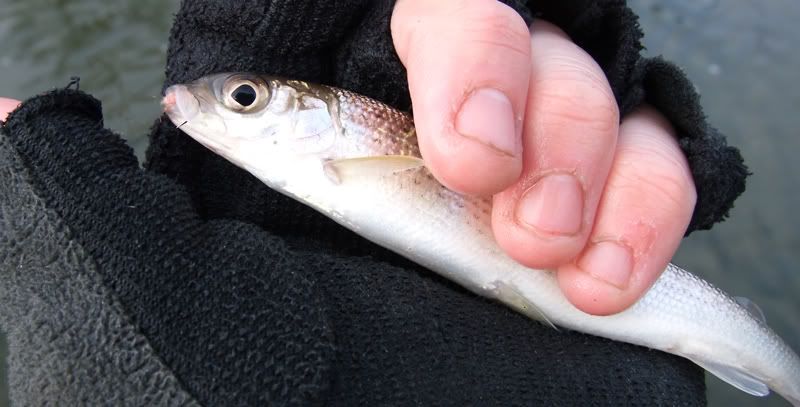 mm....not cms!
Then all went quiet, we fished for another hour, before we moved again. - looking for that big shoal.....
We fished lovely water, and in the end at last knocking SquirrelBlue saved the blank with a fish of around 1.5lbs...didnt get a pic of the fish - but got a pic of him casting.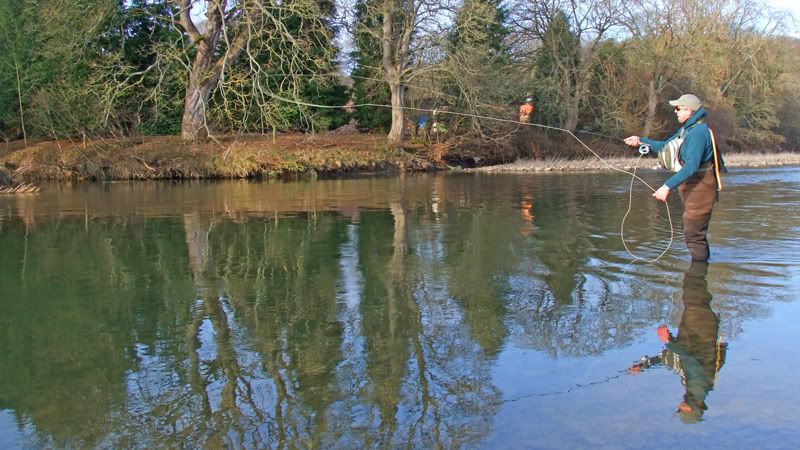 Pleasant day, good company - but i do worry for the Severn, hopefully Spring and Summer will show that there are still fish in the river.
Hoppy