At 8am this morning, it was overcast and cool, with a temperature at home of 4 degrees - perfect really....
Myself and Russello had a date with a beat of the Middle Teme - the river is wider, deeper, faster and considerably stronger than the river at Leintwardine.
We fancied some bait fishing for Chub and Grayling - and started off trotting maggots and fishing small feeders - it was a real struggle and we only had one small Grayling each.
I dont think that two gun dogs going across the pool we were fishing helped - the Pompus Tw*t who was working (in the loosest sense of the word) had no consideration for us, and his dogs, whilst nice looking werent well trained - by the time they had recovered a dead hen pheasant it had virtually been ripped in half.
So as the day wore on, the temperature seemed to drop, as did my enthusiasm for bait fishing - so we decided to move to a tributary of the Teme.
I'm glad we did, although I didn't have the size of the fish i had on Friday i did have a number of good fish for a river of the size we fished.
Whilst this river suffers predation, the saw bills and cormorants don't work it as hard as it is frequented heavily by dog walkers -
Its a lovely little river....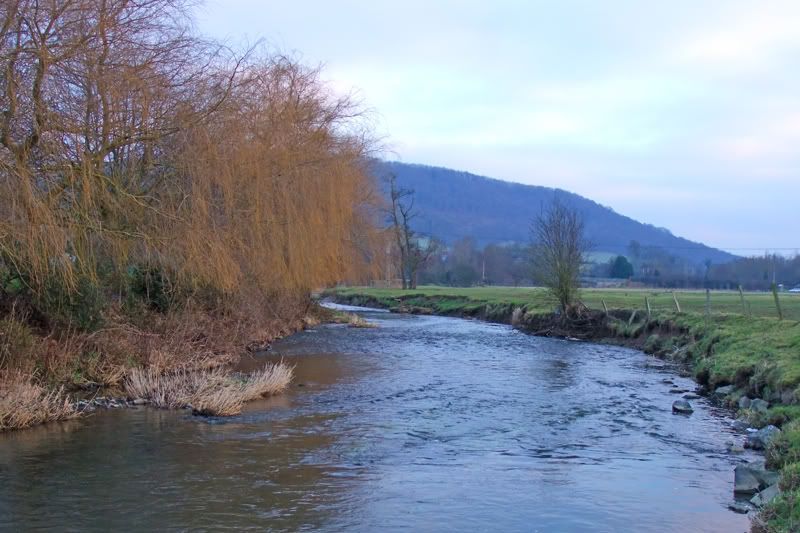 Russello in a likely spot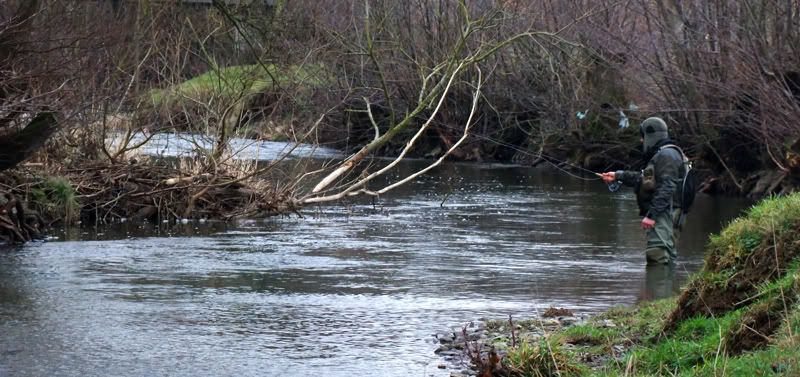 and into a fish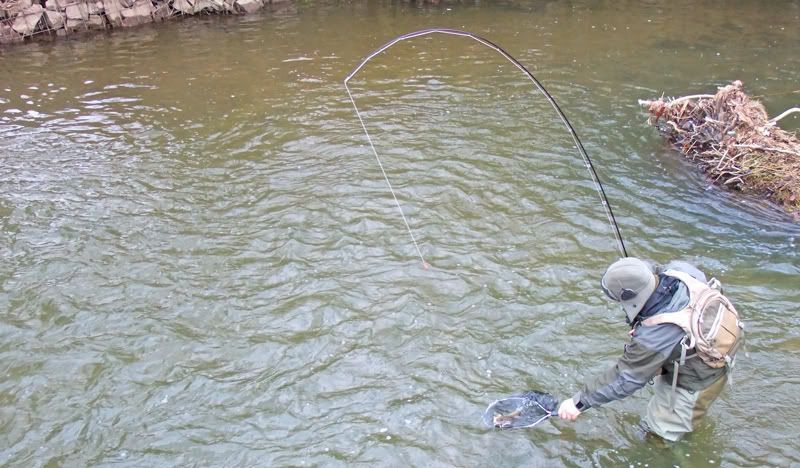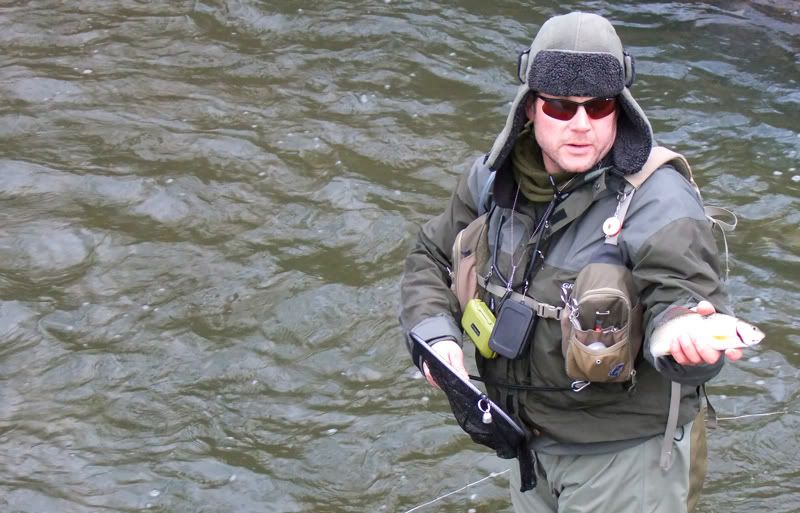 and not to be undone i had some too! - considering we only had a couple of hours, between us we had a good number of fish!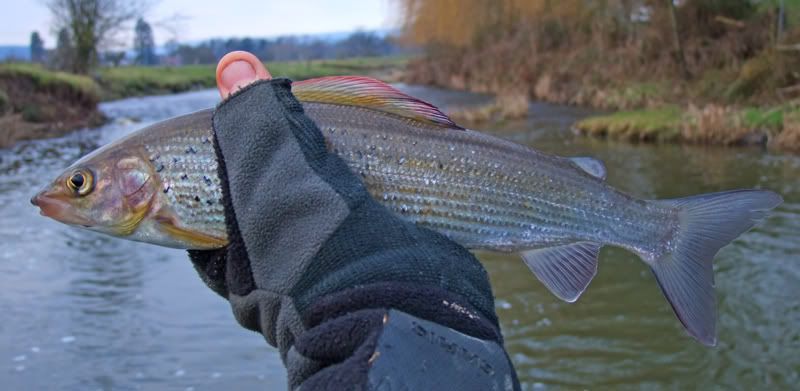 i need a polariser!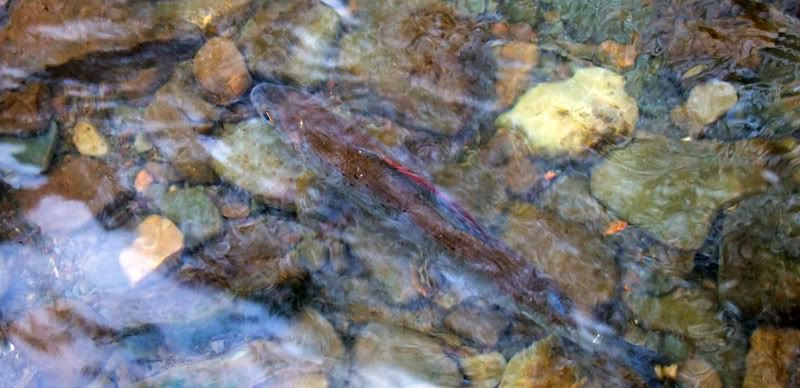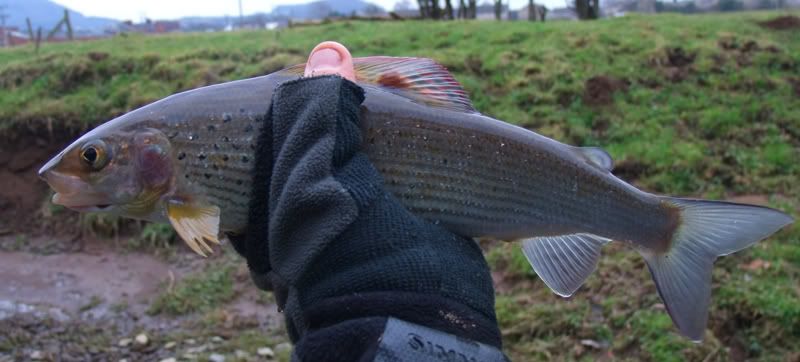 and a lovely fish to finish with, they are fat little buggars in this trib, very different to their cousins in other rivers in the area.
So - where to tomorrow........
Hoppy