There are times when you drive to the coast expecting to catch - and there is nothing doing. Then there are times when you leave home in perfect weather only to find the sea in a rage (thank god for webcams)....and then there are days when everything is perfect - today was that day.
I had received a tip that there were a few fish about and that they were chasing....so i decided to give the coast a cast, and intended to have a go at the Sewin if it was no good.
The mark i usually fish is better at low water, but this was a new mark, about 4 miles up the coast - so i didnt know what to expect.
For the first hours as the tide ebbed, the fishing was slow, i could see Bass & Salmon/Sea Trout - but they were 100/200yrds out. So i moved further up the coast and risked a deep wade!
The 40+ floater is a great line for the salt, but it is hard work.
As i edged out, dodging rocks and spider crabs - i started to notice bait fish / sand eels skipping out of the water - the Bass were in....further out the Mackerel were spraying and it was obvious the bigger Bass were hammering them, along with Dolphins.
Anyway as the tide ebbed, by fly was carried out and it wasn't long before i hit my fist shoalie - a lovely bright fish.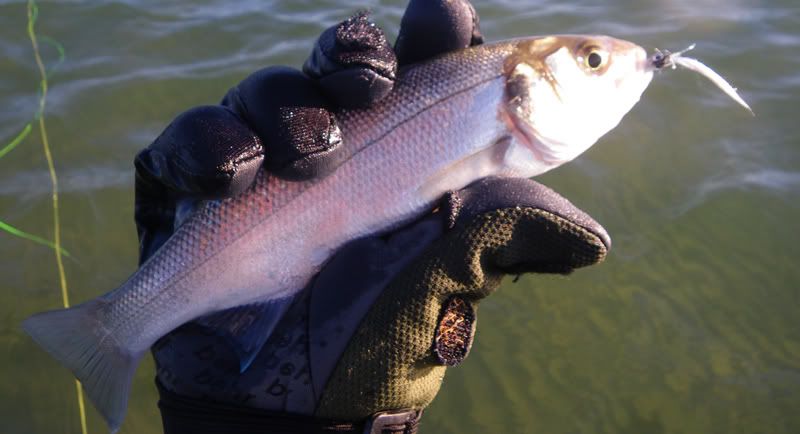 Then it just went mad - the fish were all around me, everywhere and i was so excited my casting went to rat shit! But it didn't take long to concentrate - then in 3 casts i had 6 fish - 3 double headers in a row!!! I was on the phone to Daz to tell him about the fishing when i lost a decent fish, i couldn't talk much as it was hectic...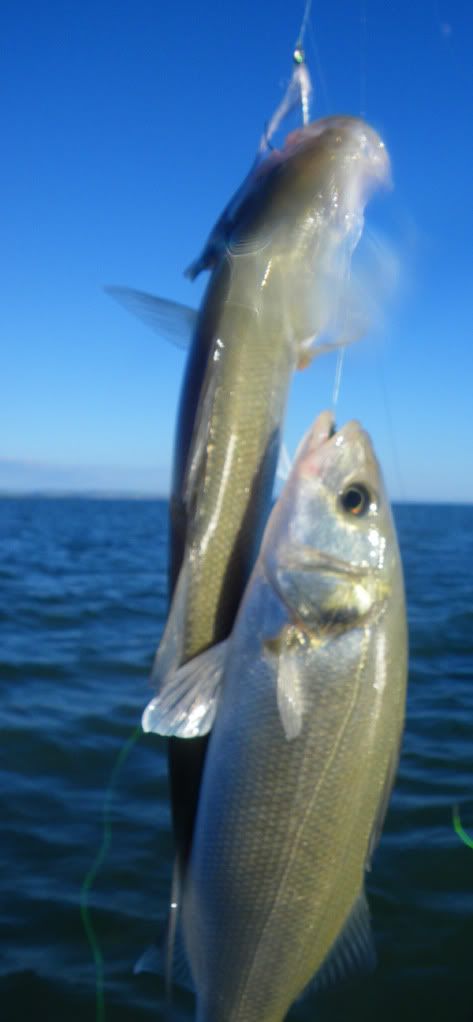 The fishing was consistent for about 1hr - with fish virtually every chuck - but they moved eventually - and it got a bit harder.
I was joined by Russello and we carried on catching. We saw a good number of good sewin jumping and swirling and i hooked two temporarily on small shrimp flies (from my Denmark Trip)...i will get some out next week....
It was a fantastic afternoon, and i ended up with 34 Bass - i took two fish for lunch! They were stuffed with Sandeels....
when i left at 11pm the fishing was tricky - but there were some fish about!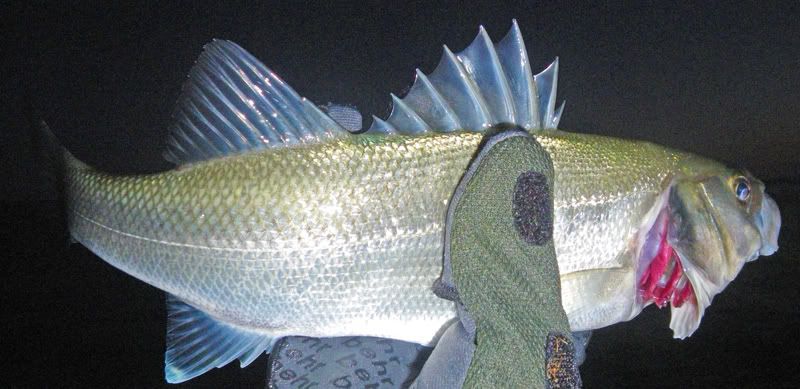 Anyway a few more pics
Snowdon and Russello

Some Bass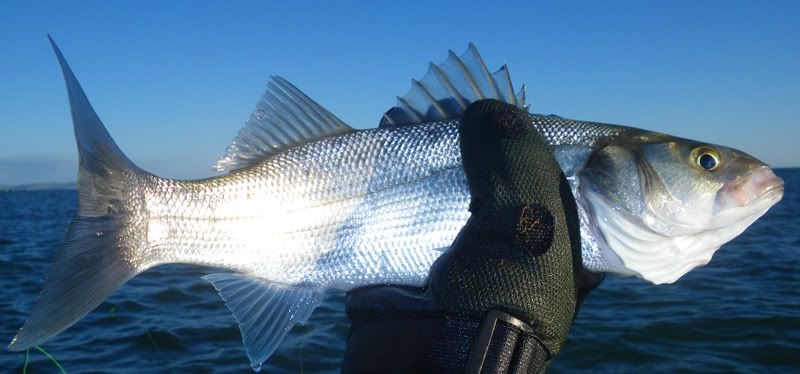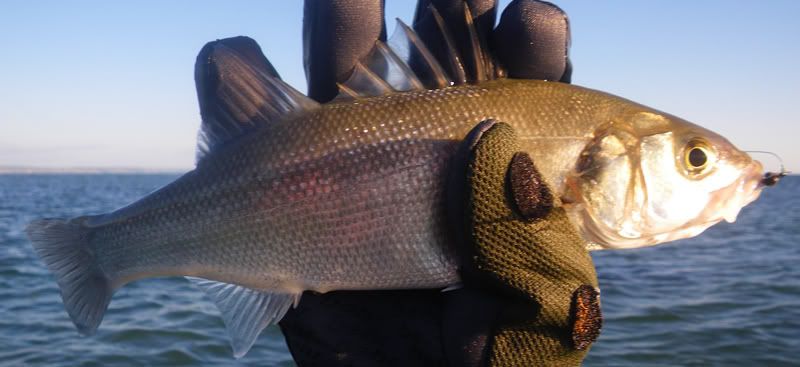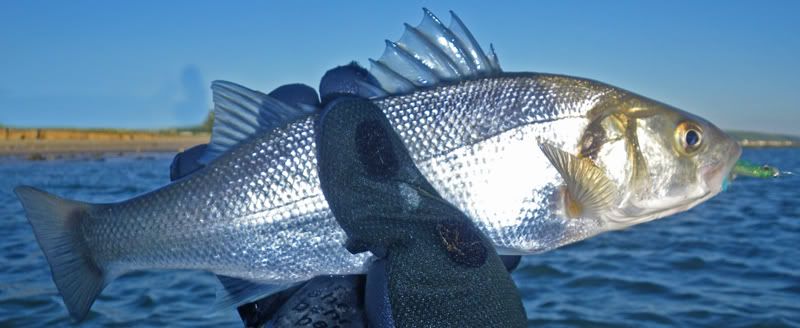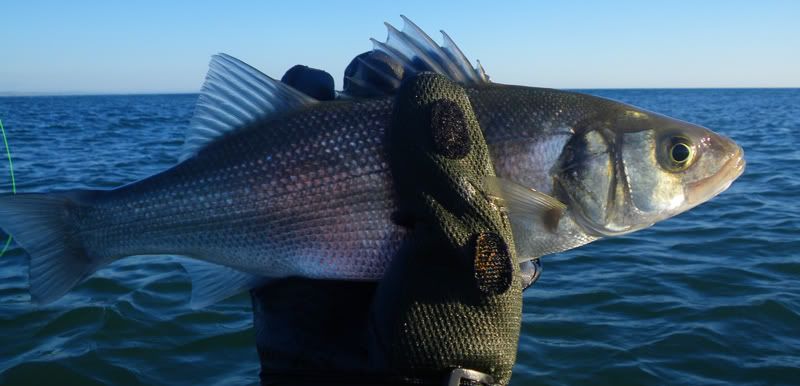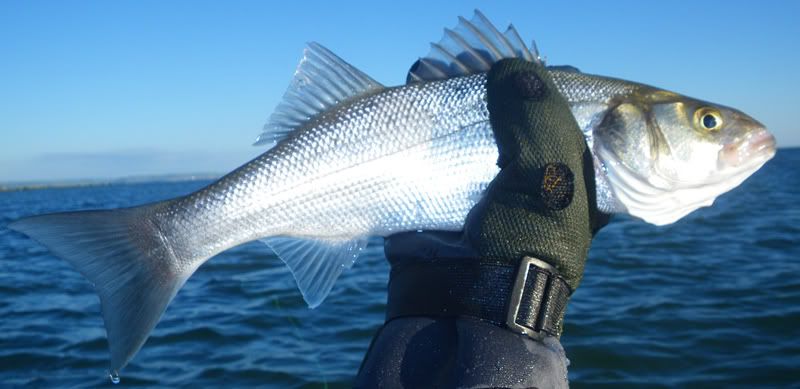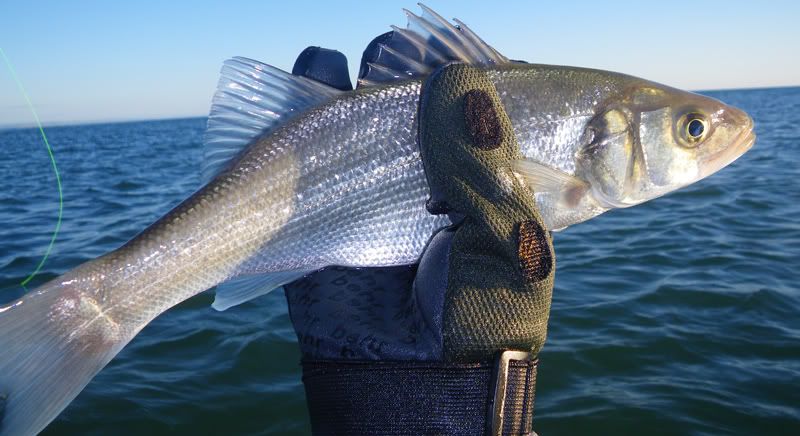 It was a great day - all fish on either a Blue/Silver Epoxy DNA pattern - or a Pure Silver Epoxy DNA pattern.....
Very dodgy wading but it doesnt get any better...knocked the Sewin fishing on the head as i my arm was knackered.
Hoppy