Joined

May 1, 2008
Messages

194
Location
After years of begging, i finally managed to blag a days woodcock shooting at Holkham Hall, home of the bowler clad keepers.
On arrival and opening of the boot, the teenage spaniel with barely a pulse in evidence during the cold snap hit warp factor 5 as it sped across the park grounds to the "unshot lake of pet fowls." Being the only springer there, all eyes, voices and fingers were pointing at me.
"Don't worry chaps, she just likes a crap in private." I say, wondering if banishment before unsleeving my weopon is on the cards. Keepers on quads and foot are heading my way. The first wave of assembled fowl take to the air, water and anywhere to avoid the rabid dog. Dashwood pipes up with the comforting words, "at least you know she never comes back empty handed." Going deeper crimson, but never one to shy away too far, the book opens on the species. Unfortunately, the retrieve had taken a "turn" for the worst.
The first various of the day.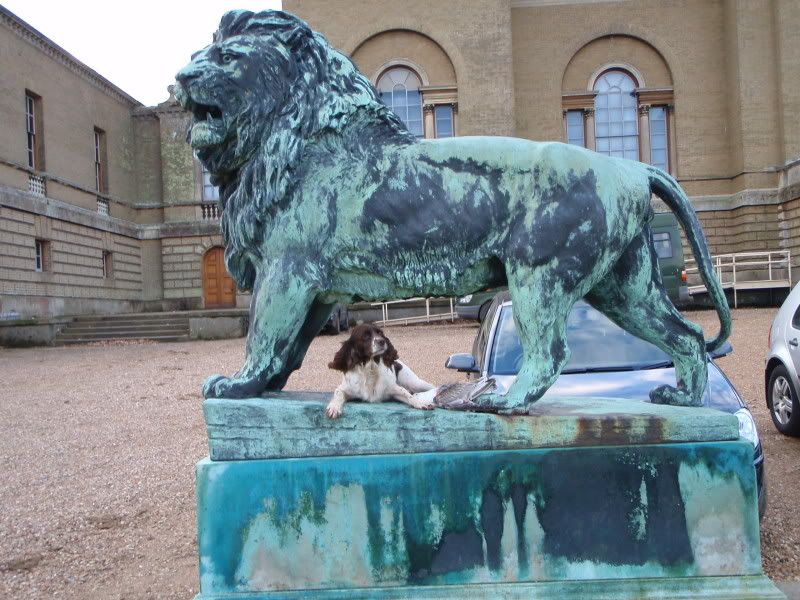 Missile looking "smugger" than usual.
On the upside, things could only get better. My picker up after a successful walk. Included are one of the days right and left's.
The game cart at the end of the day.
It was worth the long wait. The estate is a haven for wild birds. I have never seen so many geese, mostly pinks but I'm sure plenty of others. Brents were the only ones in range. The woodcock were in good numbers, and excellent condition. Hopefully me and the dog will be asked back next year.