I had always promised myself that one day I would return to fish at Las Buitreras Lodge in beautiful Patagonia.
Well in November my brother Clive celebrated his 65th Birthday so as a surprise present he was to be taken to Patagonia.
As usual this trip was hosted by Messers Illtyd Griffiths and Glyn Freeman two nicer blokes you would be hard pressed to meet.
We arrived at the Lodge on Saturday 26th February 2011. The lodge is now being run by Claudio and his team who were absolutely fantastic and made sure you wanted for nothing.
We were greeted with hot weather and low water conditions which would mean tough fishing conditions but we were assurred that there were fresh run fish in the river.
Sunday dawned bright and warm but undaunted we each set about trying for our first fish.
The group for the week.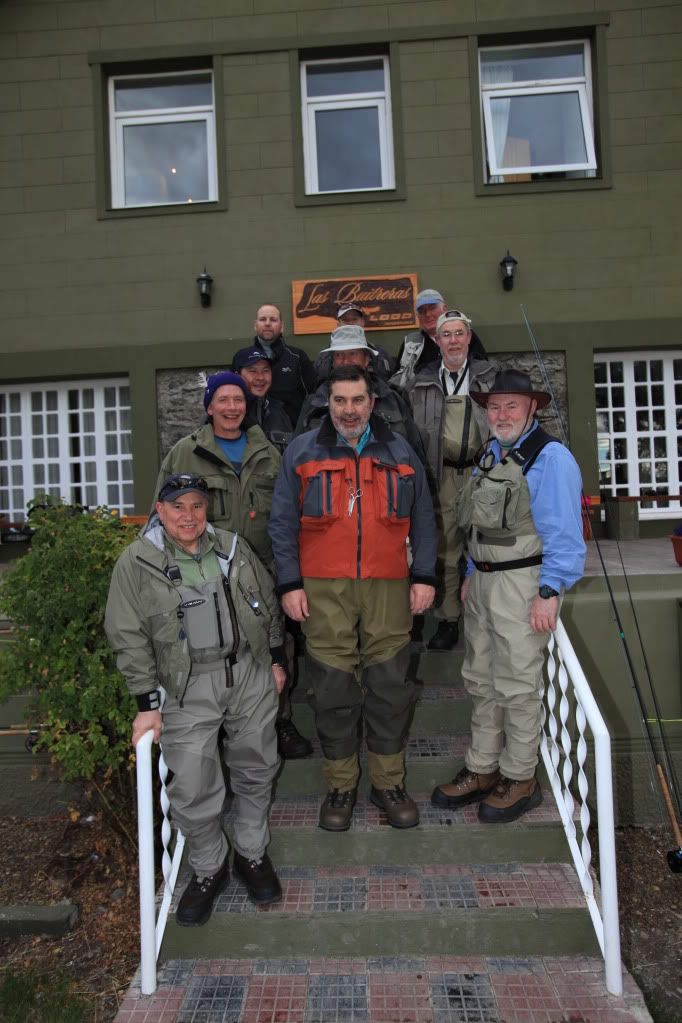 Well Clive got us off to a great start by hooking playing a 20lb+ fish for a good while only to see it being lost at the net.
But some higher power was at work that week for he went on to catch and land and return a further two 20+ lb fish along with a 15lb fish and an 8lb fish what follows are some photos of the groups highlights for the week, hope you enjoy.
[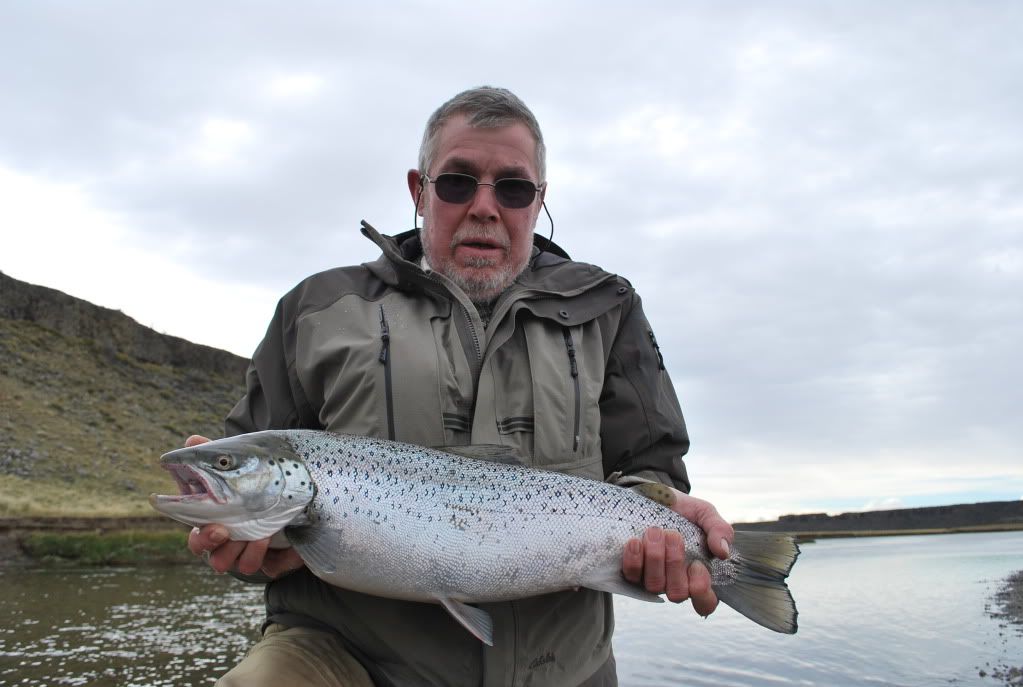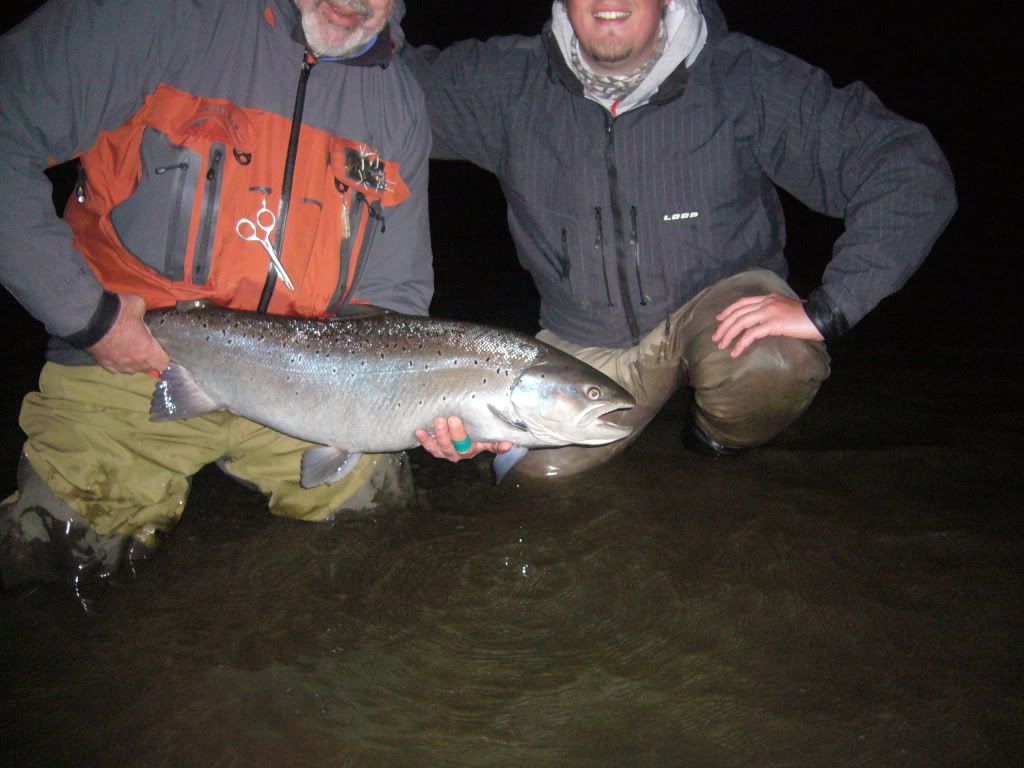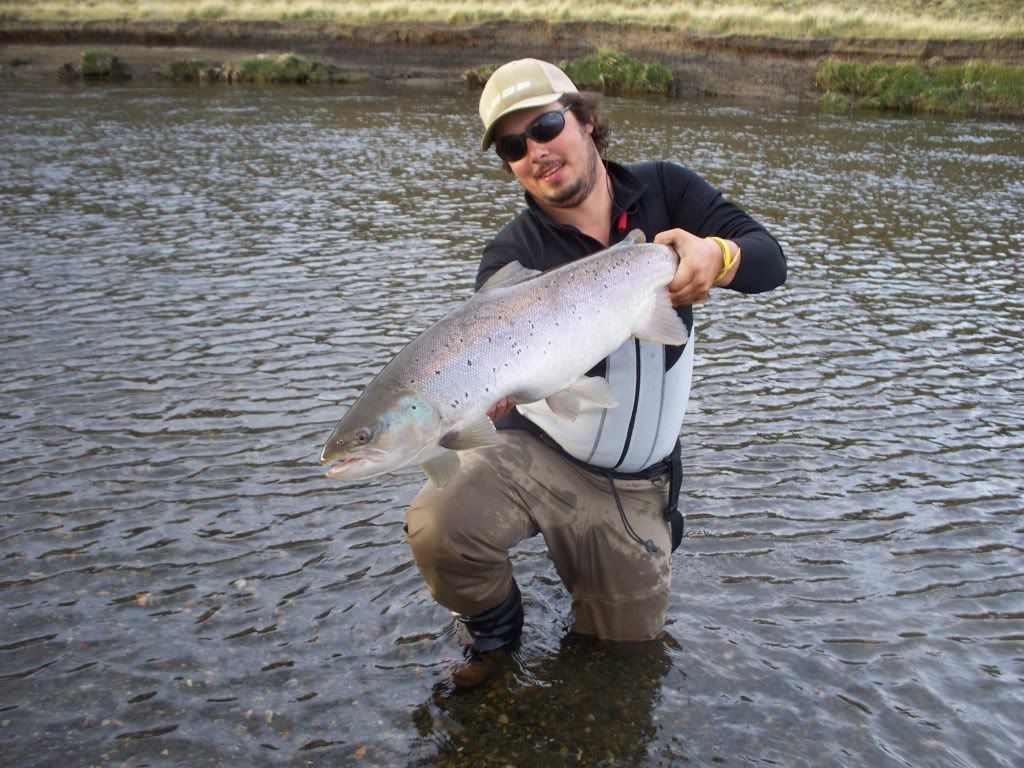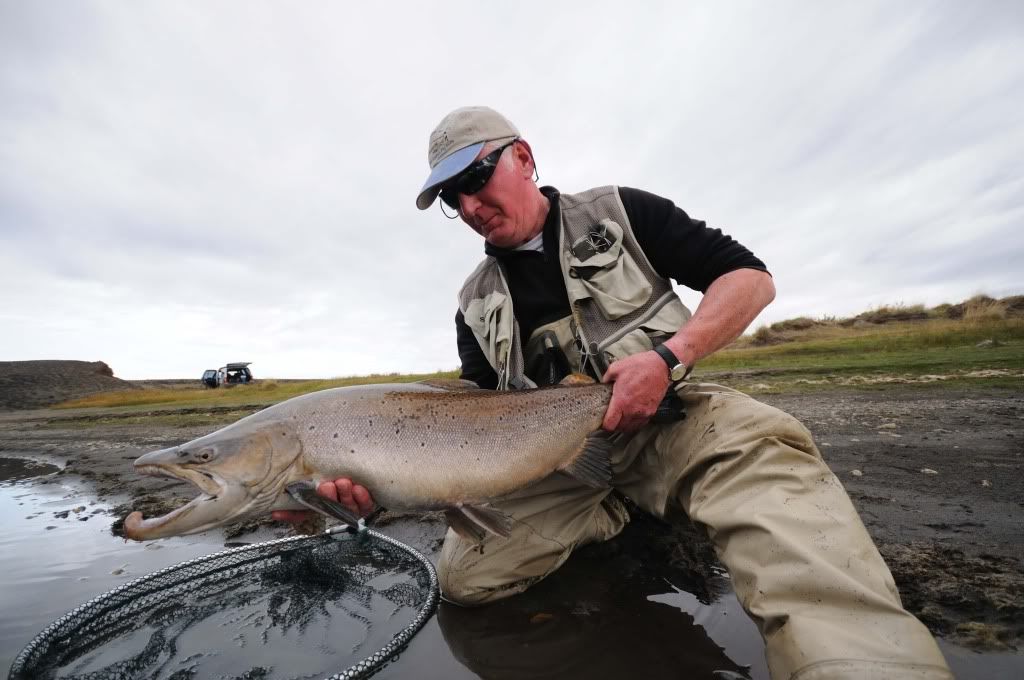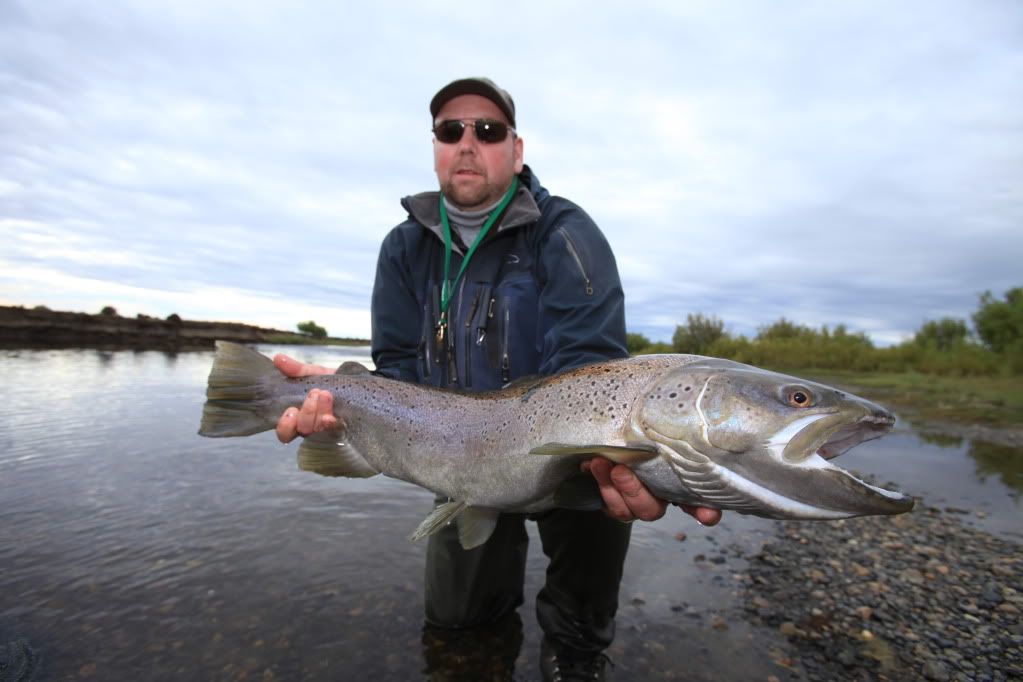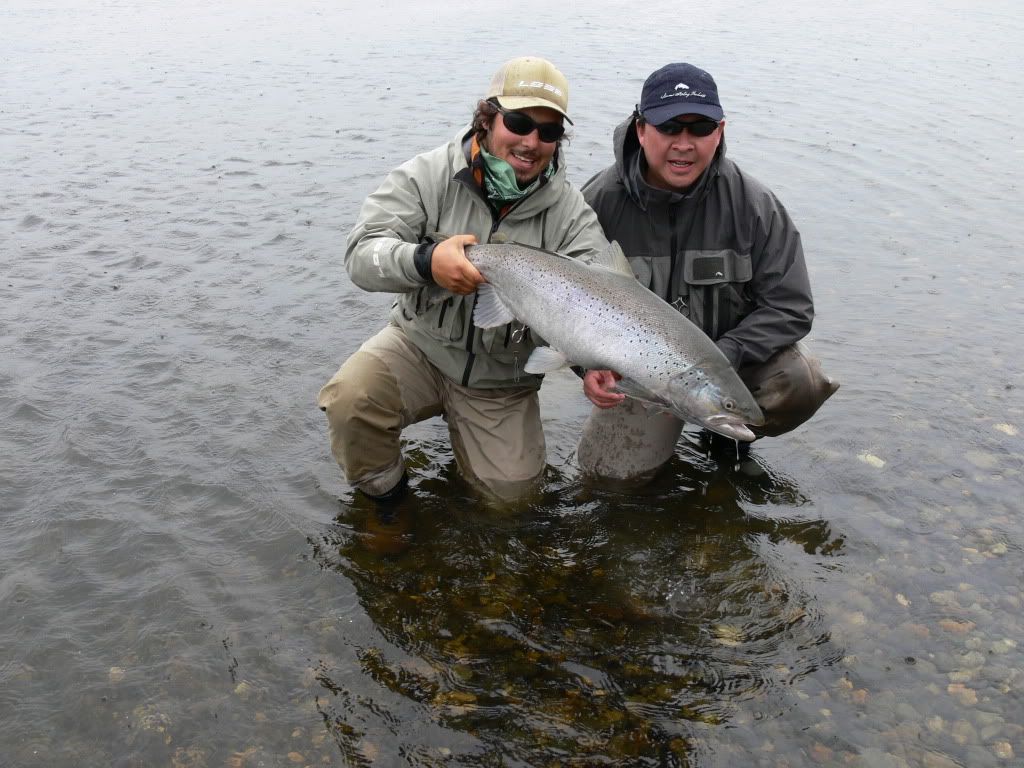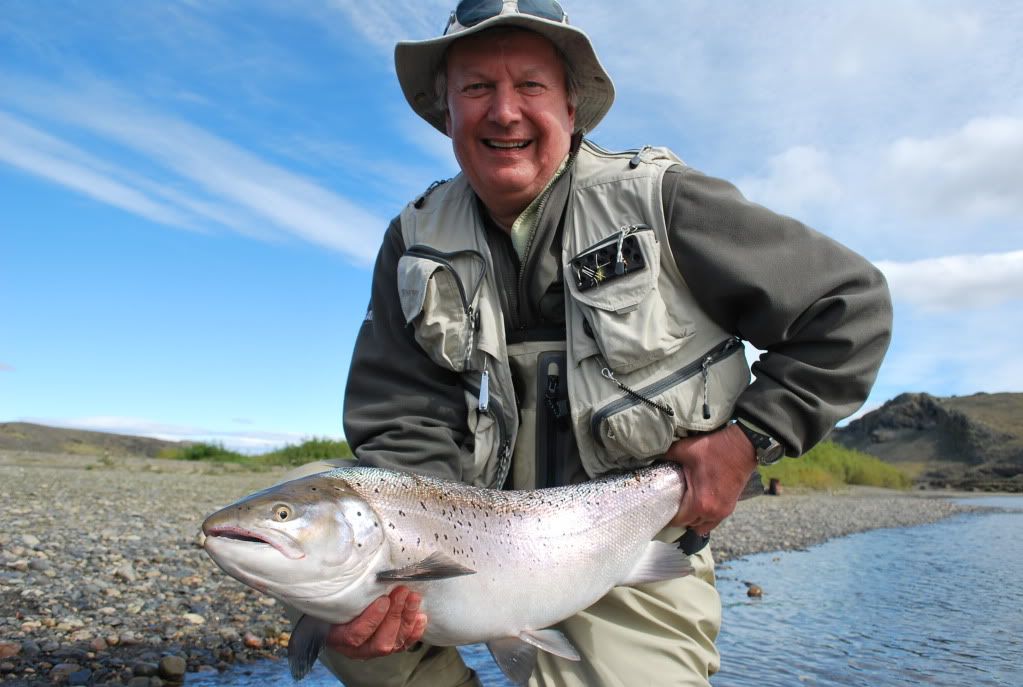 Well thats a few of the fish we had for a fantastic week of fun great company and hard but superb fishing.
Hope you enjoy.
Moonshadow