If the tides and waves are right (flat calm) at the moment - the fishing is awesome - especially on the fly! In fact i spoke with some Kayakers who had blanked on bait and spinners, but were amazed at the amount of fish i took on the fly.
Friday was slow - but i missed the tide by about 30 minutes and only managed 2 Bass and a Garfish....i fished the tide all the way in, but nothing else.
So i decided that Saturday would be the day, and i fished from 1hr after high to low water....what a difference and what a day!
There were a hell of a lot of sea trout on the back of the rocks, jumping and swirling feet from me, but they werent having it....i tried lots of patterns leftover from my Denmark trip - but nothing.
But the bass were avidly feeding, and by the end of the day i had 15 double headers - which often end in tangles!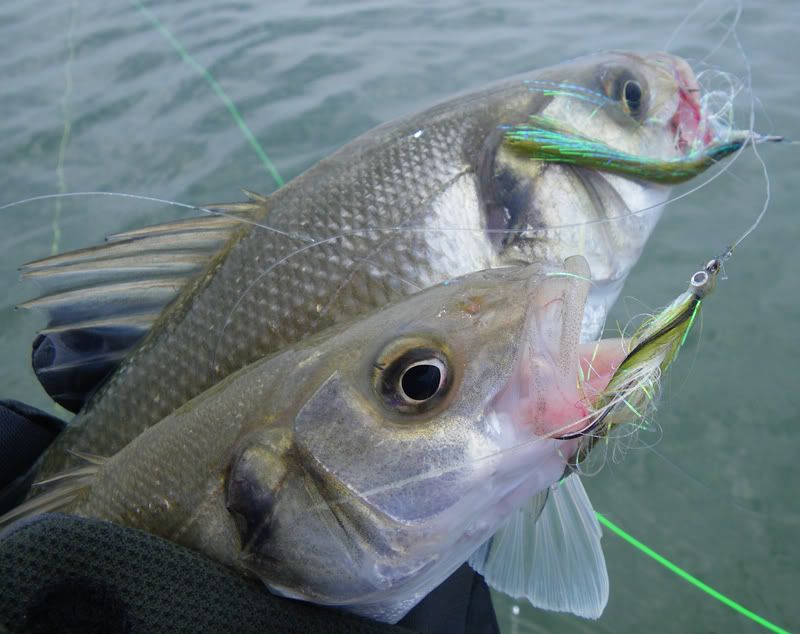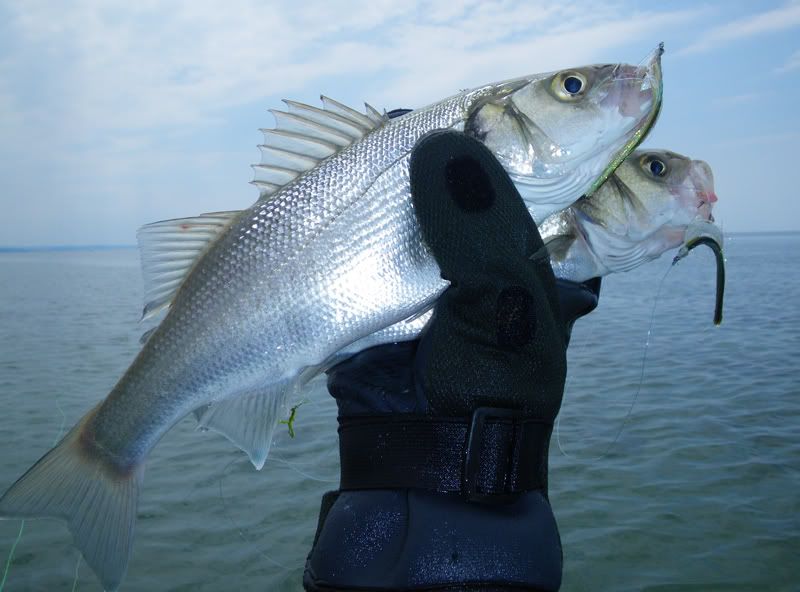 The water and weather were stunning, in fact it was like fishing the Flats in the Bahamas, sight fishing for fish!
and whilst difficult to see, there were Gars and Bass cruising on the Surface on this pic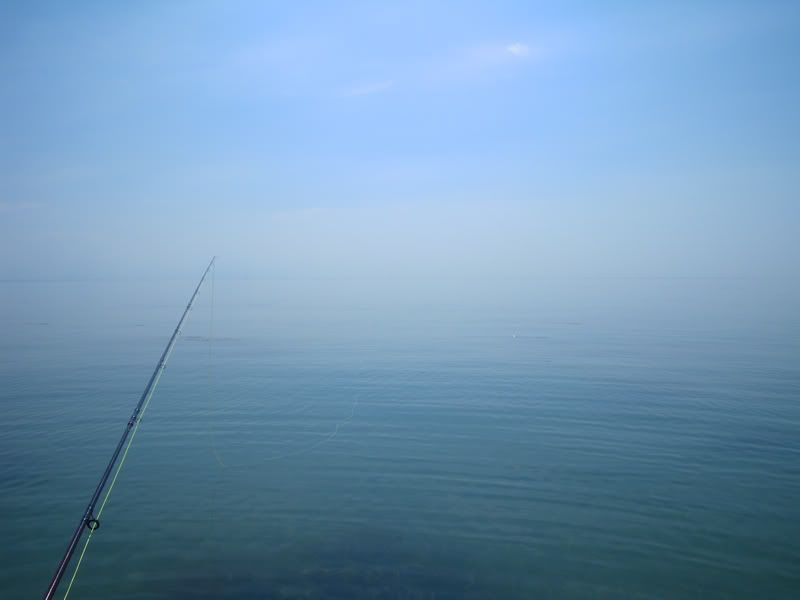 Stunning water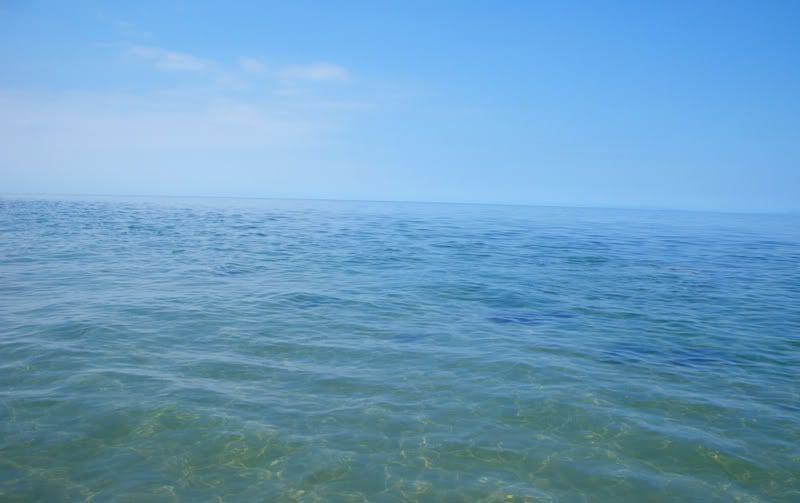 and some arty shots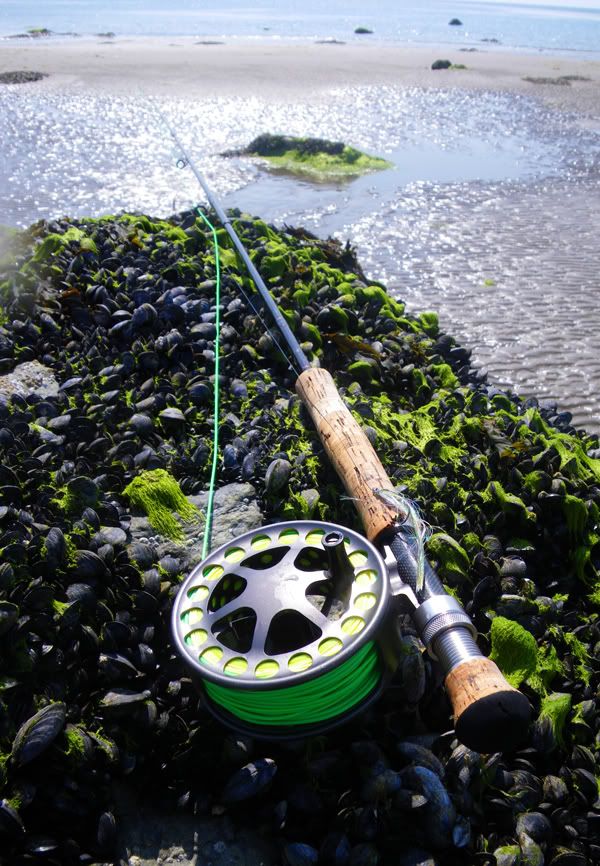 The forty plus floater is an awesome line for saltwater fishing, and can get some great distance when double hauled!
As for flies - i tied up some simple sandeel, baitfish and mackerel patterns - using DNA - nothing else, no body materials and an epoxy head - simple but deadly
Shredded by Bass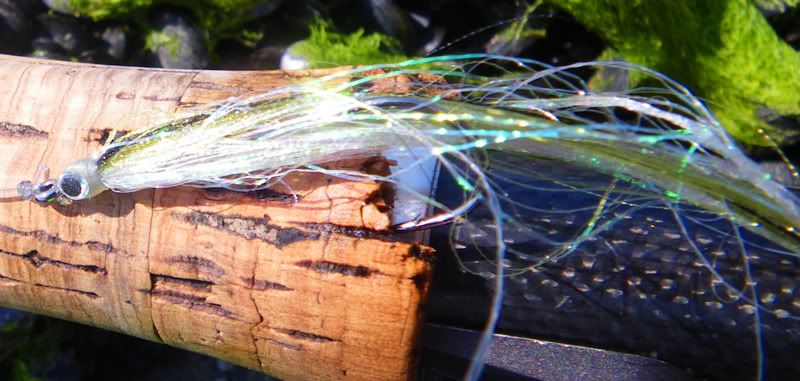 Mackerel - bands coloured with marker pen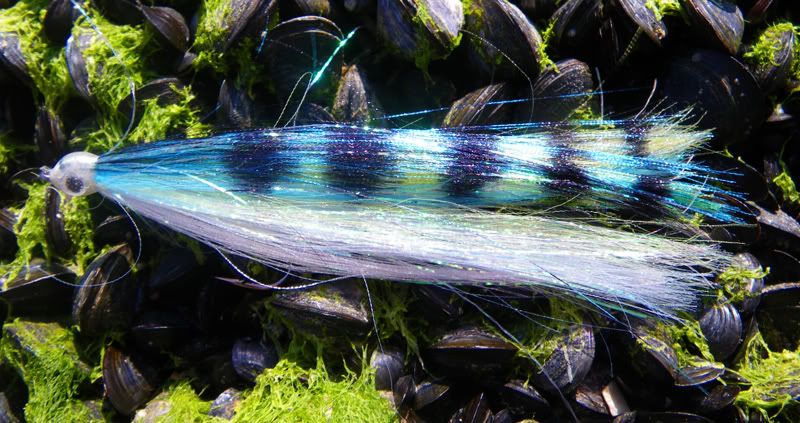 A few other shots - i had well over 50 in about 3 hours and 4 Gars - which are stunning on the fly! Nothing too big - biggest around 2lbs - all fish returned.
A friend models my Gar!

and some Bass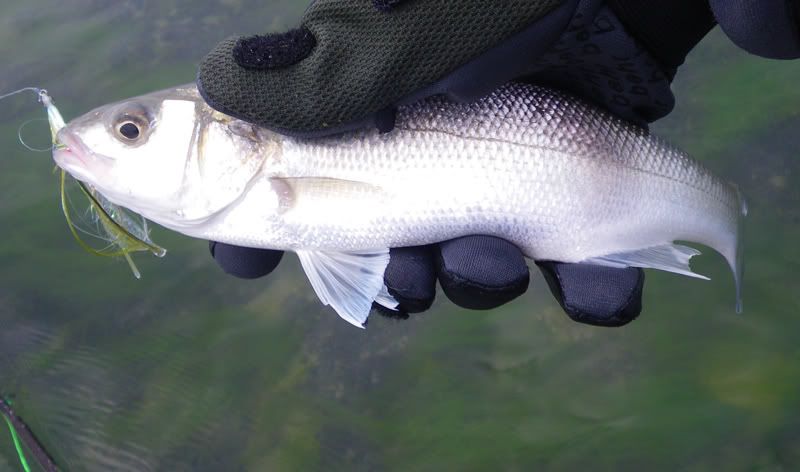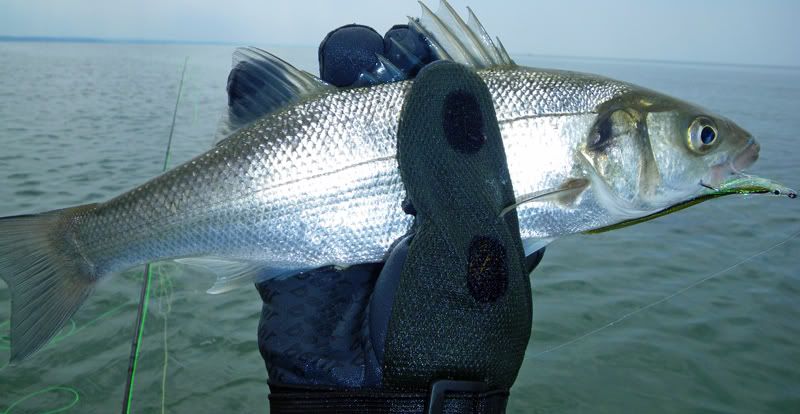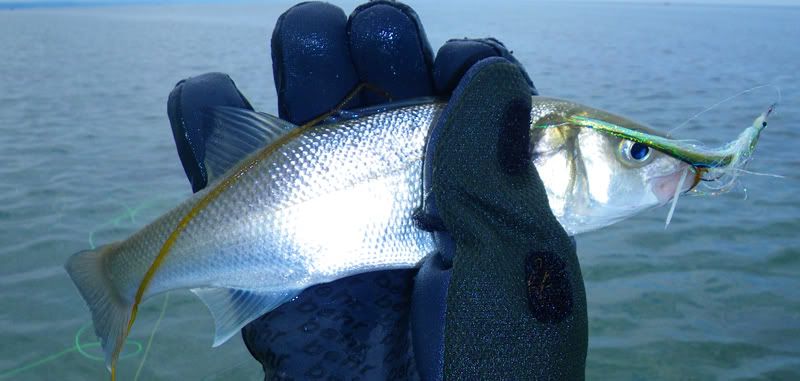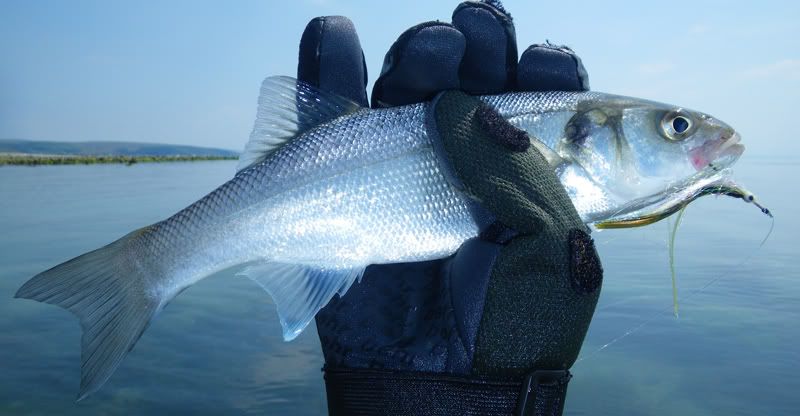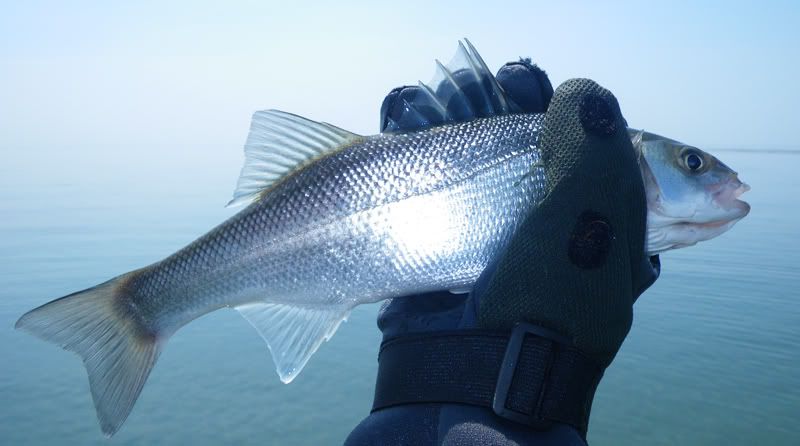 Another Great day!!!!
Hoppy