I am prepard myself to offer a beat map, created (digitally) by myself, of a single beat of the winning bidders choice. Essentially showing vegetation, pools and fish lies in high and normal water.
The specific style will obviously be up to the winning bidder, but will be similar to the style of that below. Not particularly complex, but when reduced and laminated, provides a useful tool, especially for a first time visitor to the beat. As I'm sure you're all aware, the standard of some of the ones obtained when on a day ticket are 'challenging' to say the least!
Here's an example...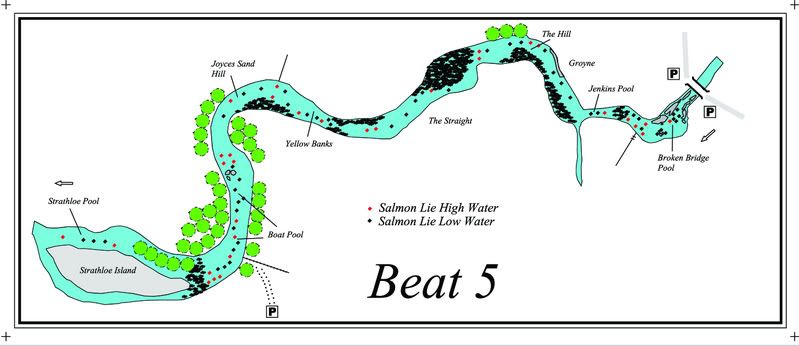 Oscar